The use of long strips of netting arranged along parallel rows is the most efficient and fastest solution for uninterrupted mechanical harvesting of olives.
In addition, this equipment makes it possible to:
reduce the labor required to handle the sheets to a single operator
quickly unwind and rewind the nets without fatigue
enable rapid retrieval of olives for casing
(flexibility) adapt to different olive grove and soil conditions
This useful equipment consists of a frame with an hydraulic gear motor with lever junction which moves an interchangeable roller to unroll and rewind long strips of double strength net (anti-thorn and anti-tear).
When the lever junction is released and the roller in neutral, you can unroll the first net on the ground on the outer side of the olive trees row; to unroll the second net, the empty roller must be removed and proceed as above.
Once all nets are rolled, two operators widen them up to completely cover the inter-rows.
After the collection is completed, the first net on which the olives fell must be rewinded: moving the tractor in the direction of the net, with the lever junction put in, it's rewinded on the roll while the olive pile is moved forward. Before complete rewinding, the operator pickes up all olives and then, unrolles the net on the first uncovered row.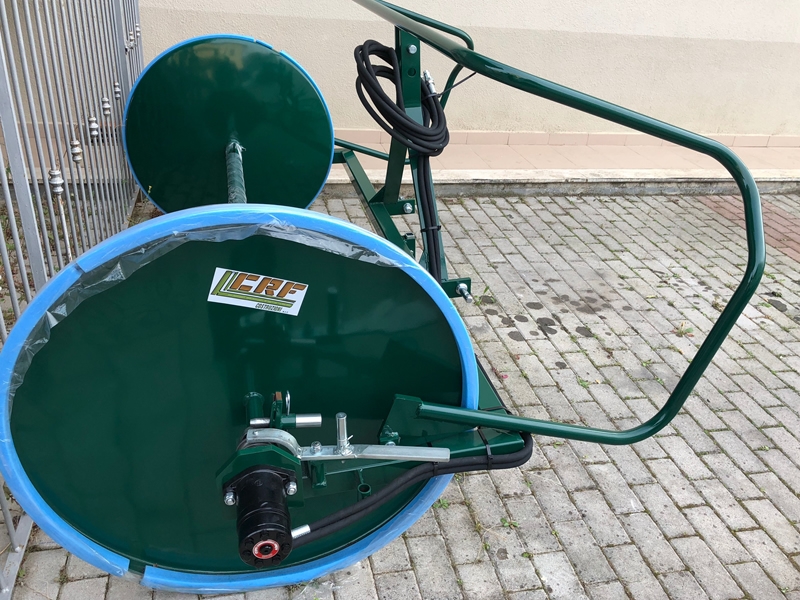 FRONTAL JUNCTION MECHANISM
In evidence the oxbow pipe to direct the net inside the roller disks and the lever mechanism with frontal junction for the activation or the disconnection of the hydraulic gear motor: the rewinding is with hydraulic movement and the unrolling is in neutral, with the motor in off.
The disks curvature allowes the rewinding also of a net of 10×100 m and with 120 gr/m2 of weight.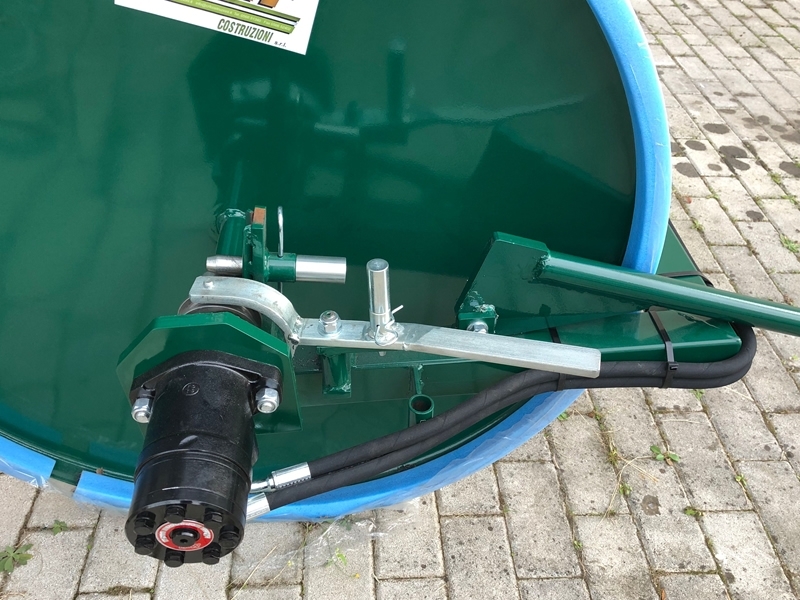 PER OTTIMIZZARE LA RACCOLTA
CRF recommends applying the Net Rewinder and the Vacuum on the same tractor so that 1 operator can do more procedures: rewind the net by driving forward, suck in the olives from the net and unroll again it on the first uncovered row driving in reverse.
This system allows the mechanical handling of long strips of net with only 1 or 2 operators.