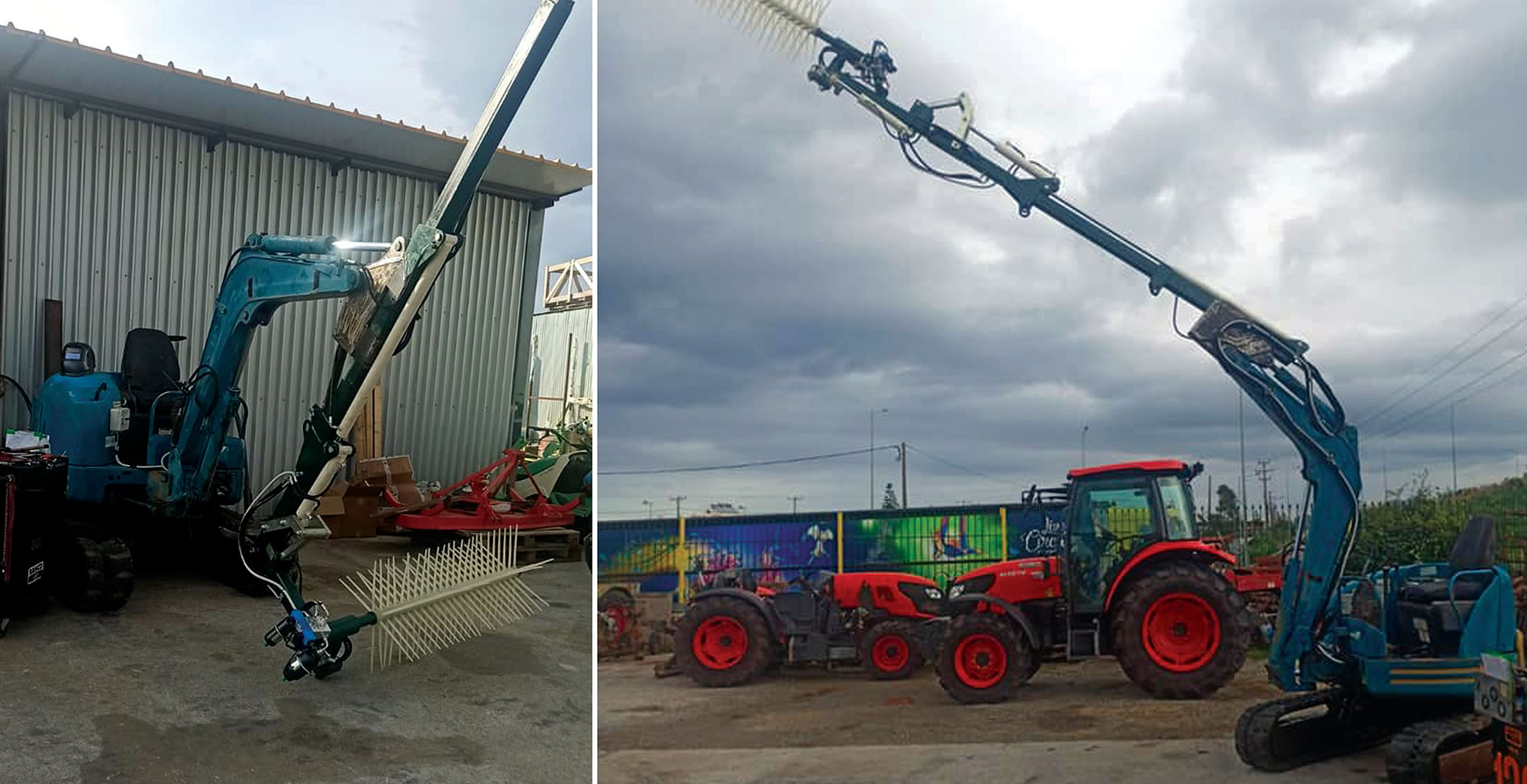 For those customers who do not have a sufficient number of olive trees to justify the purchase of Olive One, a valid solution is represented by the application of the vibrant shaft to a mini excavator.
This application involves the replacement of the bucket and forearm of the excavator with the second arm complete with telescopic arm, the third arm (for vertical and horizontal rotation) and the vibrant shaft with flexible rays.
The dashboard for adjusting the frequency and amplitude of the header is applied inside the control cabin.
Back to product OLIVE ONE